The original estate that came to be known as Hewell Grange was built on land owned by Bordesley Abbey from the mid-12th to the mid-16th century. This once-influential Cistercian abbey was demolished in 1538 as part of the dissolution of the monasteries.
The land and existing grange were bought by Lord Windsor and work soon began on extending the scale and grandeur of the Hewell estate. The original grange was rebuilt at least three times by the Windsor (later Windsor-Clive) family from the early 1700s to the late 1800s.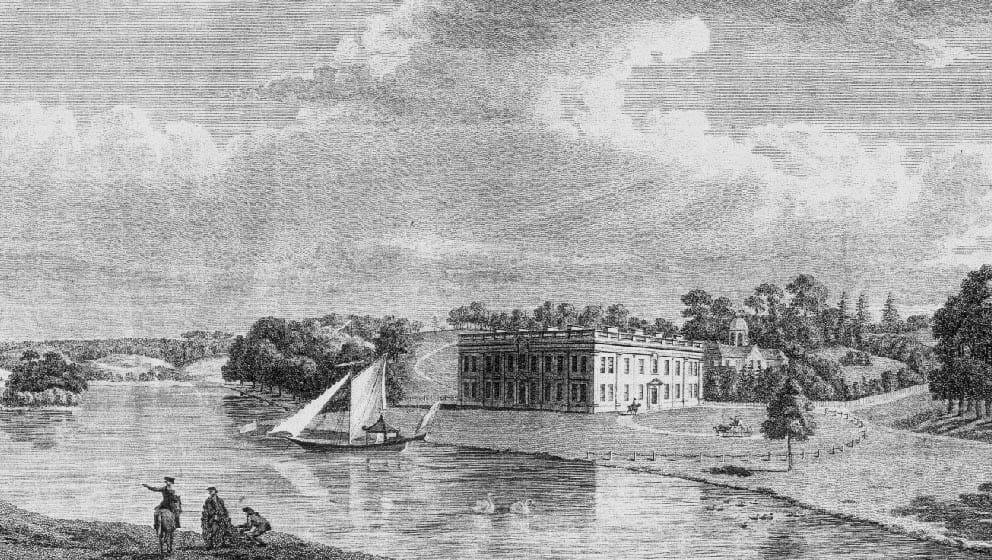 The image above (a detail taken from https://en.wikipedia.org/wiki/Hewell_Grange) is of Hewell Grange in 1730, with the lake in the foreground.
In Tardebigge, the Windsor family name eventually died out (before being taken up by the current royal family). The owners of Hewell Grange resumed the title of the Earls of Plymouth.
The Hewell Grange that exists today was built between 1884 and 1892 by the 1st Earl of Plymouth, Robert Windsor-Clive.

(Detail of image from https://en.wikipedia.org/wiki/Hewell_Grange)
Hewell Grange is now owned by the prison service, and the remainder of the estate was sold into private ownership.
However, the grange and gardens are occasionally open to the public – for details, see under the next heading 'Find out more'.
The family surnames Windsor, Clive and Plymouth live on in several house and road names around the area.
Click on the links below for more information (each link opens in a new window.)
The history of Hewell Grange:
Hewell Grange garden open days: